Lake City Neighborhood Planning Efforts
Lake City Future First
Seattle, WA
In 2013, BDS began working in Lake City, an established neighborhood at Seattle's northern boundary. BDS worked with the Department of Planning and Community Development to facilitate an Urban Design Framework (UDF), which resulted in a cohesive, engaged work group who continue to be stewards of neighborhood land use issues. BDS also worked closely with a volunteer leadership group to complete the Lake City Future First Strategic Plan with concepts from the UDF. This led to the strengthening of a neighborhood leadership organization called Lake City Future First (LCFF).
Currently, BDS, LCFF, and Children's Home Society of Washington, a local social-service organization, are working together on a visioning project for Lake City, known as Imagine Lake City Together. This visioning project is supported by a grant from the Wells Fargo Regional Foundation.
Categories: Planning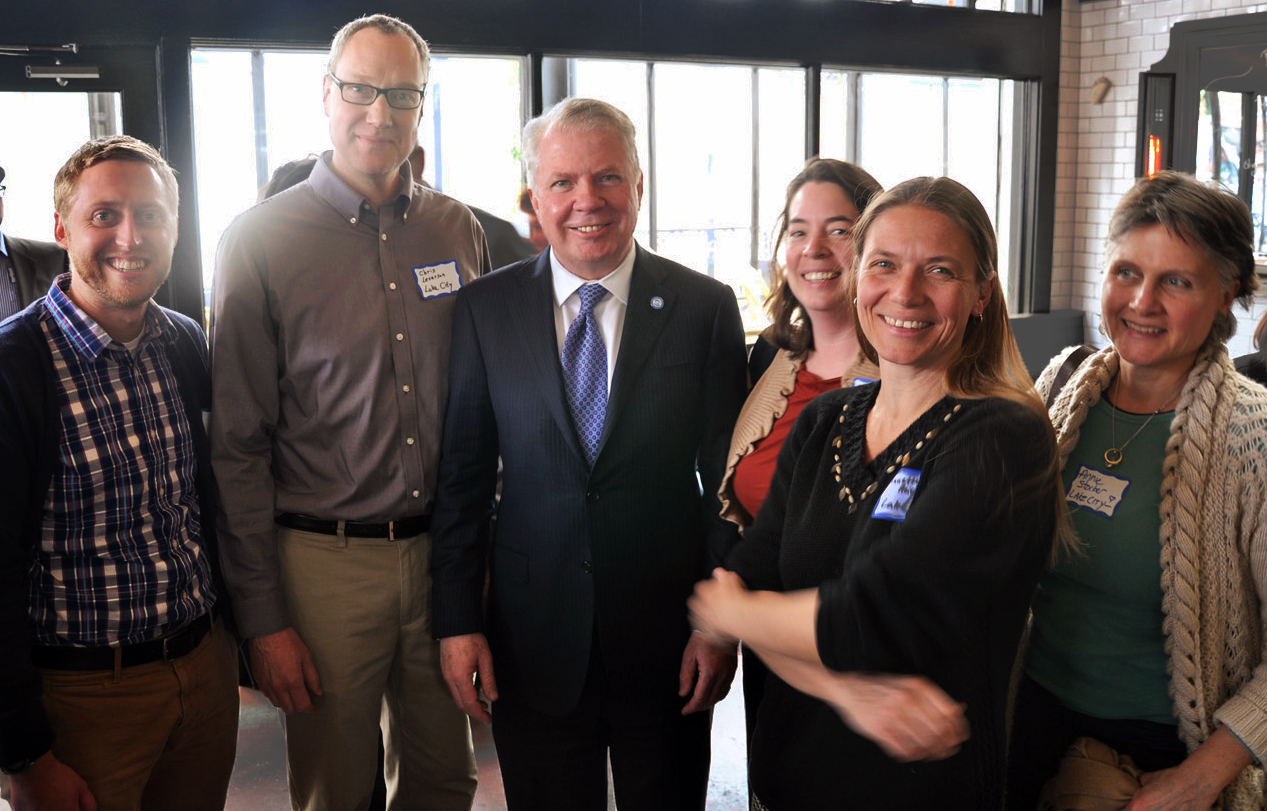 Lake City Future First Leaders with Mayor Ed Murray
Lake City Farmers Market info