Magnolia Neighborhood Planning
Magnolia Chamber of Commerce
Seattle, WA
In 2015, BDS helped identify and secure funding for the Magnolia Chamber of Commerce to undergo a Community Visioning process. The objectives included: defining a collective vison for Magnolia, identifying actionable steps toward implementation of the vision, and mobilizing organizations and individuals to improve the village. The Visioning process was a success and was met with generous community engagement. In 2016, BDS worked with the Magnolia Chamber of Commerce and several focused committees to develop an organizational action plan to accomplish goals and move the neighborhood forward. Additional undertakings included a retail survey to identify specific needs community members would like to see met and the launch of a new brand identity for the Chamber, "Discover Magnolia." BDS also designed a sustainable funding strategy for Magnolia that is currently being pursued.
Categories: Communication
Photo from Magnolia Village Tomorrow Community Event Vision Preview
Banner and sticker feedback from Magnolia Village Tomorrow Visioning Booth at Magnolia Farmers Market
A young Magnolian's Vision for the future of the Magnolia Village.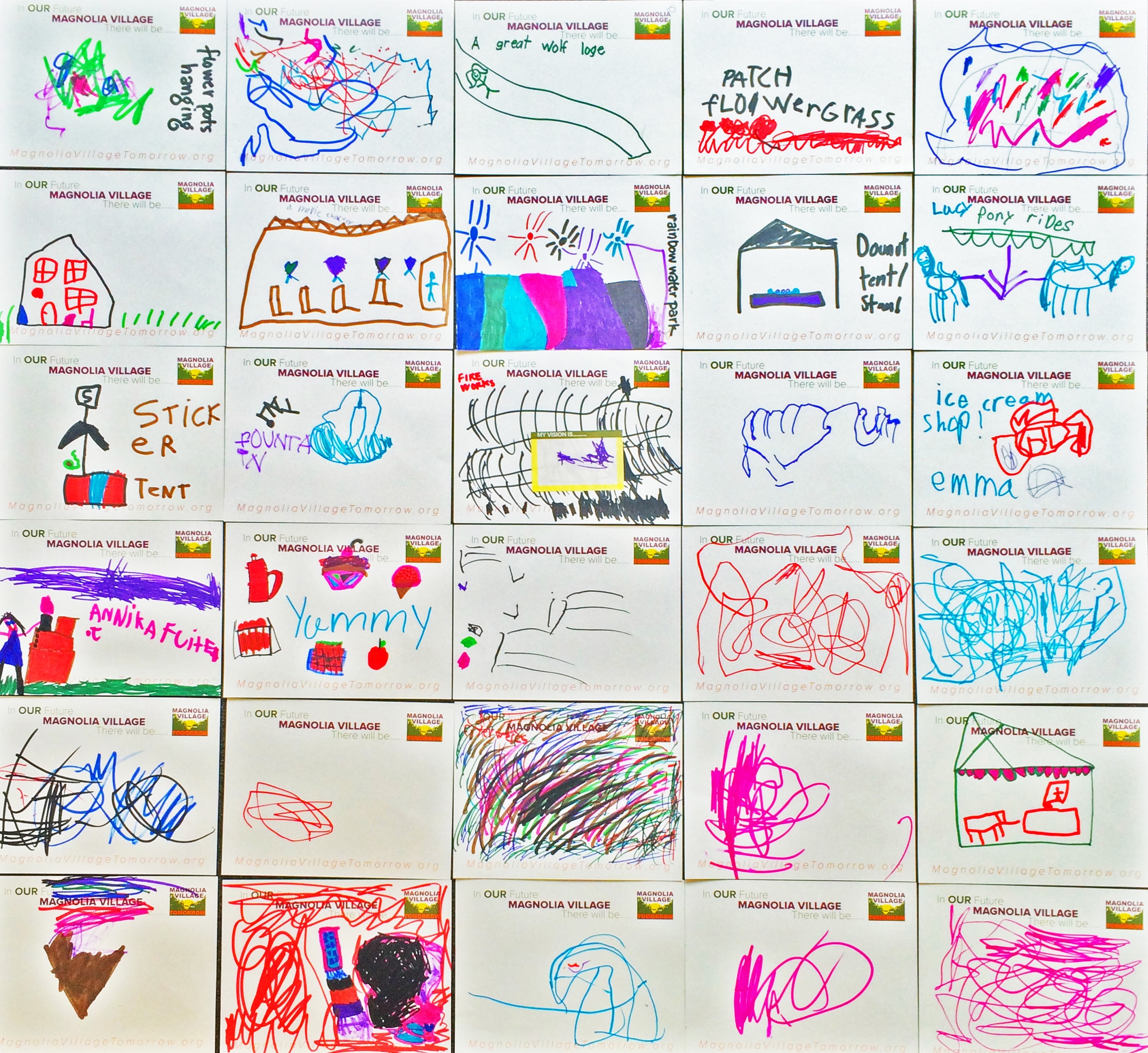 My Vision for the Future of the Magnolia Village is...